What Are the Benefits and Features of a 40ft Expandable Container House?
If you're in the market for a new home or looking to downsize, you may want to consider a 40ft expandable container house. These homes are becoming increasingly popular due to their affordability, durability, and flexibility. In this article, we'll discuss some of the benefits and features of a 40ft expandable container house.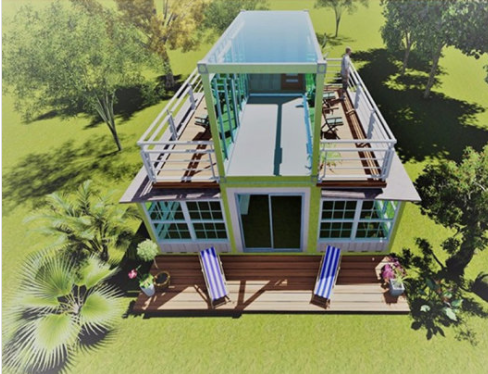 Affordability
One of the most significant benefits of a 40ft expandable container house is its affordability. These homes are considerably cheaper than traditional homes and can be a great option for those on a budget. Since the container is already built, the construction costs are lower, and you can save money on labor and materials. Additionally, the cost of maintaining a container home is lower than that of a traditional home since it is made of sturdy steel and requires less maintenance.
Durability
Another benefit of a 40ft expandable container house is its durability. Containers are made to withstand harsh weather conditions and can withstand extreme temperatures, making them ideal for areas prone to hurricanes, tornadoes, or other natural disasters. The container's steel frame is also resistant to rust and corrosion, ensuring that it will last for many years.
Flexibility
A 40ft expandable container house is incredibly flexible and can be used in a variety of ways. You can use it as a primary residence, a vacation home, a rental property, or even as a temporary shelter. Additionally, the container's modular design allows for easy expansion, so you can add more containers to your home as your needs change.
Eco-Friendliness
Container homes are an eco-friendly option as they are made from recycled materials. By repurposing a container, you're reducing waste and helping the environment. Additionally, you can make your container home even more eco-friendly by incorporating sustainable features such as solar panels, rainwater harvesting systems, and energy-efficient appliances.
Customization
Another advantage of a 40ft expandable container house is that it can be customized to your liking. You can choose from a variety of layouts and designs to create a home that meets your specific needs. You can also add features such as windows, doors, and skylights to make your container home more comfortable and inviting.
In conclusion, a 40ft expandable container house is an affordable, durable, flexible, eco-friendly, and customizable option for those in the market for a new home. With its many benefits and features, it's easy to see why container homes are becoming an increasingly popular choice for homeowners.